How to Find a Therapist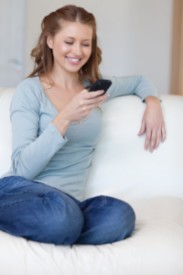 Since you have clicked on this page, it is likely that you are looking for a therapist for yourself, or perhaps for a loved one. Here are some things to consider as you make your choice of a therapist.
While all of the fifty psychotherapists featured here work within the broad field of the psychodynamic tradition that defines psychotherapy, we all represent many variations of therapy. You might say we come in all shapes and sizes, colours, languages and ethnicities.
We find that the visitors to our site are as varied as we are and our site has some features that make it quite different from other find-a-therapist sites.
First of all, we are all alike in having done (and continuing to do) our own personal psychotherapy and professional growth work. This is your best guarantee that we approach our work - and you - in a professional and relational way. Interestingly, the new Ontario regulatory body known as the College of Registered Psychotherapists does not demand that all its members have a history of personal psychotherapy, but we do. We do not accept any therapist for membership without this background, because experience trumps book-learning in our view.
Second, we have come from a variety of training and apprenticeship backgrounds. We have been educated in therapy by other professionals in a wide variety of training institutes and schools, so we offer a wider range of therapeutic modalities than you will find on sites representing just one training approach. You can read up on our Policies and Standards here.
Third, we think it's only fair that you should get to know something about us as people as you will end up telling us a great deal about yourself. There is a tendency for many therapists to remain distant, but the truth is that we are all as individual and unique as you are, and you will find, upon reading the profile pages, that you may feel more drawn towards some of us than others, perhaps because something they wrote sparked your interest, or because their profiles resonate more with your feelings and concerns.
This is all as it should be, and it is a good thing to allow your feelings to guide you in your choice. This gives you the opportunity to start your therapy on the right foot by being responsible for your own choice. This is what makes this site the best psychotherapist self-referral site in the Toronto GTA area !
Fourth, we do not operate on the old "quota, rota, roster, next-name-on-the-list" basis that so many other referral sources work on. Instead, we provide you with the information you are likely to need when you visit our site, and we leave it to you to exercise your own choice. We feel that choosing your own therapist is more self-empowering than being assigned (often for a fee) by a third party to a faceless therapist whose interests, personality and philosophical outlook remain obscure until you show up for a (paid) appointment.
Fifth, in order to help you ensure that your self-referral is the right fit for you, we offer free consultations in person so you can discuss issues and get the 'feel' of what it might be like to work with that therapist. This is backed up by our policy of referring you to another therapist on the site if the therapist you are having a consultation with feels a colleague would be more suitable for you. For more details about consultations, click here.
Sixth, we treat you as a respected guest to our site, somebody with important private issues in your own life and deserving of consideration. We never capture personal data or email addresses, trade them, or sell them. We all pay for this site out of our own pockets, refusing all outside advertising. We want you to feel as comfortable as possible in visiting us here . We'd like you to feel secure in making a choice among us. You can read up on our Code of Ethics and Privacy here.
Seventh, our therapists are situated across greater Toronto and the GTA, many in wheelchair-accessible offices. There is likely somebody near where you work or live who can help you. Our practice hours accommodate most schedules. Our rates are reasonable and several of us offer a 'sliding fee scale'.
Eighth, we can be reached easily by email. All the therapists on this site have an email address, and most of them can be reached by private phone. We also maintain a live presence in terms of phone assistance, at 647-723-5274 extension 201, where you can speak to the Site Manager. The site manager will guide you should you have questions about making a choice of therapist; this service is available from 8 AM to 10 PM every day.
Having said all that, here are some tips to help you make your choice.
Give yourself a half-hour or so to explore the site, and feel free to visit us again. We offer a great deal of useful and interesting information and constantly update the site. You will want to read the profiles of several therapists, most likely, in order to decide which are most interesting to you.
If you would like to start by seeing all the therapists at once, click here or on "Find a Therapist" in the left sidebar. Clicking on a photo will take you to the profile of the therapist.
If you know your issues or areas of concern (depression, anxiety, anger, loneliness, relationship difficulties, parenting, addictions etc.), you can use our Specialties page to find therapists who focus on these issues you are concerned with. You will also see each therapist's specialties appear under their names when you go on their profile page.
If you want to find a therapist near home or near work, consult Therapists by Location for the ones nearest to you.
If you want to find a therapist by language, see the Languages page.
If wheelchair accessibility is an issue, see the Accessibility page for a list of therapists whose offices are wheelchair-accessible.
If you want to learn more about Fees, visit this page.
To learn more about Consultations, see here.
Have a look at our extensive Glossary here for information about particular approaches to therapy.
For phone assistance, call 647-723-5274 extension 201 to speak to the Site Manager from 8 AM to 10 PM every day. The site manager will guide you should you have questions.