What is Psychotherapy?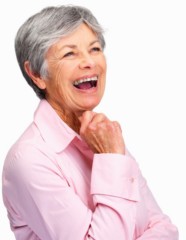 Who may provide professional psychotherapy in Ontario?
Since April 2015 the profession of psychotherapy is now regulated in Ontario by the College of Registered Psychotherapists.
Members of this college alone are allowed to call themselves psychotherapists.
The members of any Ontario regulatory Colleges authorizing the activity of psychotherapy are permitted to call themselves 'therapist' to describe their activity when providing psychotherapy services.
For the record, the following Colleges also authorize the practice of forms of psychotherapy by their members in good standing:
College of Registered Psychotherapists
College of Social Work
College of Nursing
College of Occupational Therapists
College of Physicians and Surgeons (available through OHIP)
College of Psychologists and Psychological Associates
We are now in the process of adding the designation RP to all members of this site who have been granted it to date; the College is not quite finished its first task of awarding this designation. All of our Social Work and Nursing members have a statement on their profile pages stating that they are entitled to provide psychotherapy by their respective Colleges.
We use the term therapist to refer in brad terms to anyone authorized to provide psychotherapy under the regulations of an appropriate Ontario college; you will learn about each member's credentials when you visit their profile pages.
The nature of psychotherapy
There is no absolute agreement on what the activity of psychotherapy contains, which is appropriate because it must encompass the unique experiences of so many varying individuals. The word literally means a 'cure for the soul'. Our glossary entry for psychotherapy lists many possibile definitions.
Psychotherapy is an interactive process that includes many methods and techniques to help people deal with issues that are preventing them from living fully.
Psychotherapy assumes we are capable of a greater degree of conscious control of our lives. Rather than relying on medications or on rules, it helps people grow and improve their lives using various other techniques and approaches.
These include an exploratory analytic and psychodynamic dialogue during individual private meetings, group-work, along with dream work, psychodrama, movement exercises, trance, reflection, meditation, and various kinds of bodywork, all according to the specific needs of the client.
If you are looking for a therapist and want to find a therapist, please read all of this page and use the search box or any of the sidebar links.
What training do psychotherapists have?
People go to trained therapists in order to do a particular kind of work, which some call 'life lessons', that provide fresh learning about how to have more real choice and freedom in all parts of their life.
Psychotherapists tend to take a broad view of life and they tend to offer a range of techniques and sources of help, adapting their approach to the particular needs of each client.
All the therapists on this site have trained either through a training institute program of many years duration, or an academic degree with special training, or through a combination of one-to-one apprenticeship learning (the original formula for therapists) and other academic experiences. Such trainings take about seven to ten years on average.
Do the members of the Therapy Toronto Network have personal therapy experience?
Yes, it is a core value and has been one from our beginnings in 2004.
This makes us different from most groupings of psychotherapy providers. Our members believe that they have to "walk the walk" and not just "talk the talk". All of them have been interviewed and submitted their credentials and resumes as part of our intake process.
All of us undertook long training therapies ourselves in order to understand our own life issues. The value of this personal work is that we are able to understand the difference between our own emotional world and yours. Our belief is that all providers of psychotherapy ought to meet this basic proviso, though it is not required by any regulatory college in Ontario.
This means we are able to appreciate the choices you have made, and continue to make, without judging you negatively. We are fully aware of the challenge that life poses to us all.
What is psychodynamic psychotherapy?
Psychodynamic psychotherapy is a non-medical approach that borrows from the analytic tradition but is not limited to a single method of creating change.
The common aspects of the psychodynamic approach include several things that many people tend to ignore as meaningless.
Dreams, verbal mistakes, and unexpected errors like forgetting an appointment or arriving too late to deal with very pressing things are often ways in which our inner mind attempts to draw the attention of our full consciousness to the needs we have in our lives. Each of us seems to have patterns of behaviour of which we are only dimly conscious, and we may come into therapy with the feeling that we are not quite in control but simply cannot state why that is so.
All the practitioners on this site have been trained in psychodynamic therapy. Learn more about the psychodynamic modality here.
What is psychology?
Psychology has many branches, and is not primarily a healing profession. According to Professor Stanley Fish (New York Times, 9 November 2008), "To be sure, there are psychologists who provide counseling, therapy and other services to patients; but there are many psychologists who think of themselves as behavioral scientists. It is their task to figure out how the mind processes and responds to stimuli, or how the emotions color and even create reality, or how reasoning and other cognitive activities are affected by changes in the environment. Their product is not mental health, but knowledge; their skills are not diagnostic, but analytic- 'what makes someone do something'."
In terms of human beings, 'psychology' is the study of how, in the mass, they think, act, react and interact. It is concerned with all aspects of behaviour and the thoughts, feelings and motivation underlying such behaviour. It is a discipline that is primarily concerned with the normal functioning of the mind, exploring areas such as learning, remembering and the normal psychological development of children. It should be noted that such psychology does not deal well with individual subjectivity because its definitions of what is normal have to do with statistical distributions of 'normalcy' among large numbers of people with whom the psychologist has no direct personal relationship, rather than personal uniqueness
Clinical Psychologists in Ontario have earned a doctoral level degree requiring on average nine years after high school.
Clinical Psychologists may specialize or obtain further training is psychotherapy, but they are not required as part of their training to undergo their own personal psychotherapy process.
Many psychologists deny the healing value of psychotherapy while still asserting that they are the only professionals who can reliably provide it. However, their own College of Psychology and Psychological Associates supported the creation of the new College of Registered Psychotherapists.
What is psychiatry?
Psychiatry is the study of mental disorders and their diagnosis, management and prevention. Psychiatrists in Ontario have a general medical degree and then train in psychiatry as a speciality. This takes twelve years after high school.
Psychiatrists may specialize in psychotherapy. They are not required as part of their training to undergo their own personal psychotherapy process.
Psychiatry tries to help mostly by using medications and tends to focus on mind biochemistry, usually prescribing medication.
What about licensing?
Psychotherapy has at last become a regulated and licensed profession in Ontario, with the passage of the Psychotherapy Act 2007, which received Royal Assent on June 4 2007 and proclamation on April 1, 2015.
This new act will limit the use of the title 'psychotherapist' only to trained professionals like the members of this site. It will also define the scope of psychotherapeutic practice, set up training standards for the future, and provide a complaints procedure independent of any professional organization of any professional association or private training institute.
The Toronto Therapy Network supports such legislation as a way of ensuring the public is professionally served by competent therapists, and that harm is avoided thereby.
Even though the new College of Registered Psychotherapy may in time provide a more uniform standard of competence, you still need to exercise your common sense when looking for a therapist.
Look for a psychotherapist/therapist who is serious about the nature of the work and has proven their interest in this demanding profession by:
Taking a formal training that lasts at least two years
Taking personal therapy and also preferably group therapy
Continues their own therapy as a part of their own professional development even when working with clients
Continuing their own formal therapy training after graduation
Is a current member of a professional organization dedicated to the advancement of psychotherapy training and practice standards
Is a member of the College of Registered Psychotherapists of Ontario or another Ontario college authorizing psychotherapy
Provides a comfortable and open atmosphere in which you will feel able to speak freely about your issues.