Come Experience the Benefits of Deep Healing in a Gentle and Fun Way!
Sandtray Therapy or "Sandplay" to be a wonderful technique that taps into your unconscious to access deep emotions that can then be healed in a gentle way. What I love about this technique is that the natural healing centre chooses unconsciously what and how deeply a person needs to heal something, sometimes surprising them. It can be used in a single session or every session until a person has met their goals. It is great if you feel "stuck". It is also a way to connect with the elements and heal without talk as the central modality.
Using figures of a person's choosing and the arrangement of the sand in the tray, you become the "world builder," and watch whatever reveals itself. It can be transformational helping to process grief, past hurts &/or help to identify and process what is causing or maintaining depressive and other mental health symptoms, enabling recovery. It provides the possibility, to set up a world corresponding to your inner emotional state. Through free, creative play, unconscious processes are made visible in the sand tray.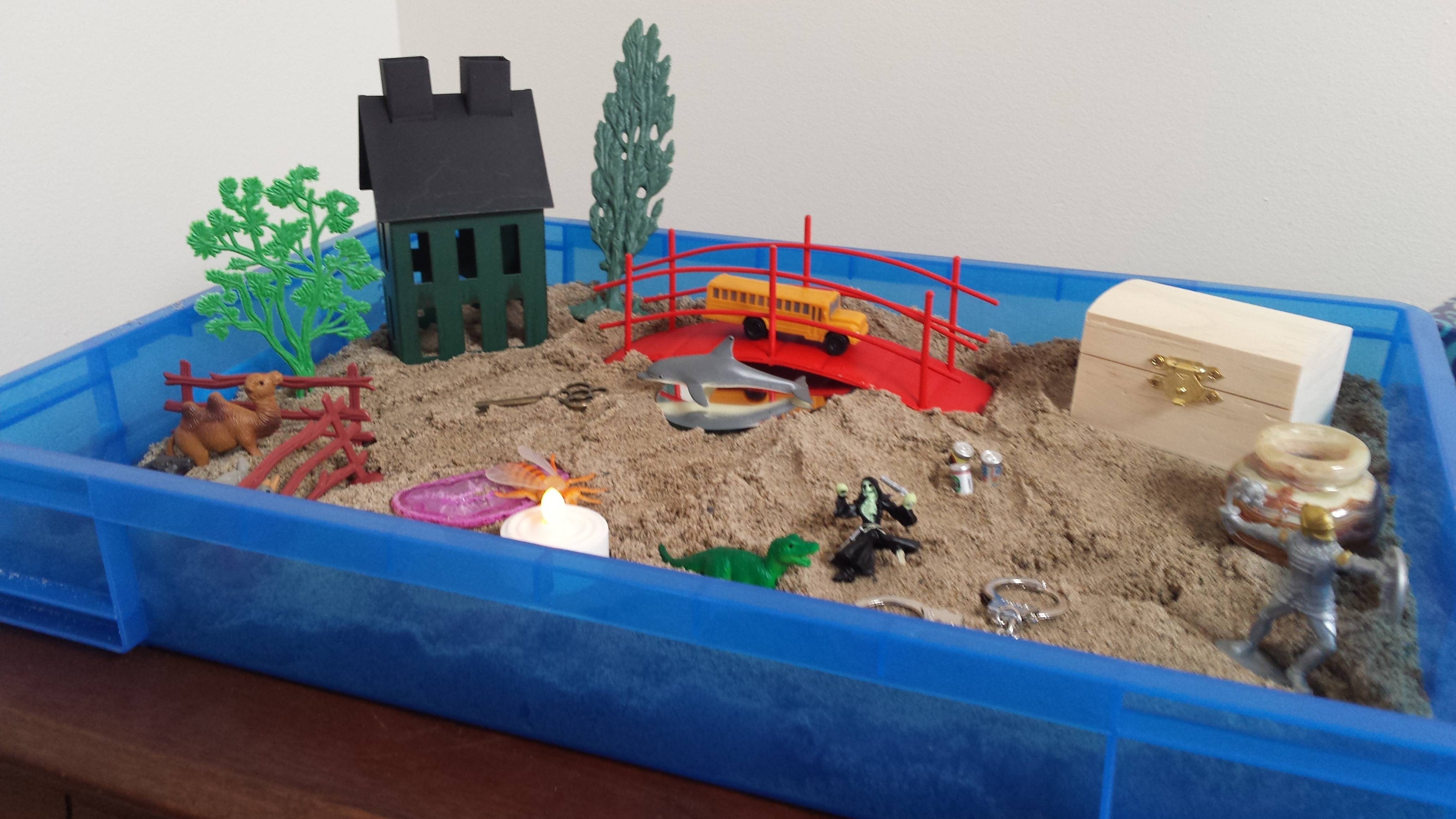 It is a great way to get out of your head, stop racing thoughts and start processing issues, life events (past and present) and intense feelings in a non-threatening way. The feedback I get is that Sandtray tends to result in less of the "hangover" we sometimes get after a talk therapy session. I find it is not only effective, but also has the potential to speed up the healing process.
Picture it…you walk into a room that has two comfortable chairs and a small table between them. On that small table is a tray or large bowl with sand in it. On a nearby table or placed on shelves are hundreds of tiny figures. These figures are a combination of everyday items that are miniscule ex. A house, chairs, animals…these figures also include mythical ones ex. mermaids and unicorns…and small sculptures that are more abstract. Some of these figures will fascinate you and some will feel odd or meaningless.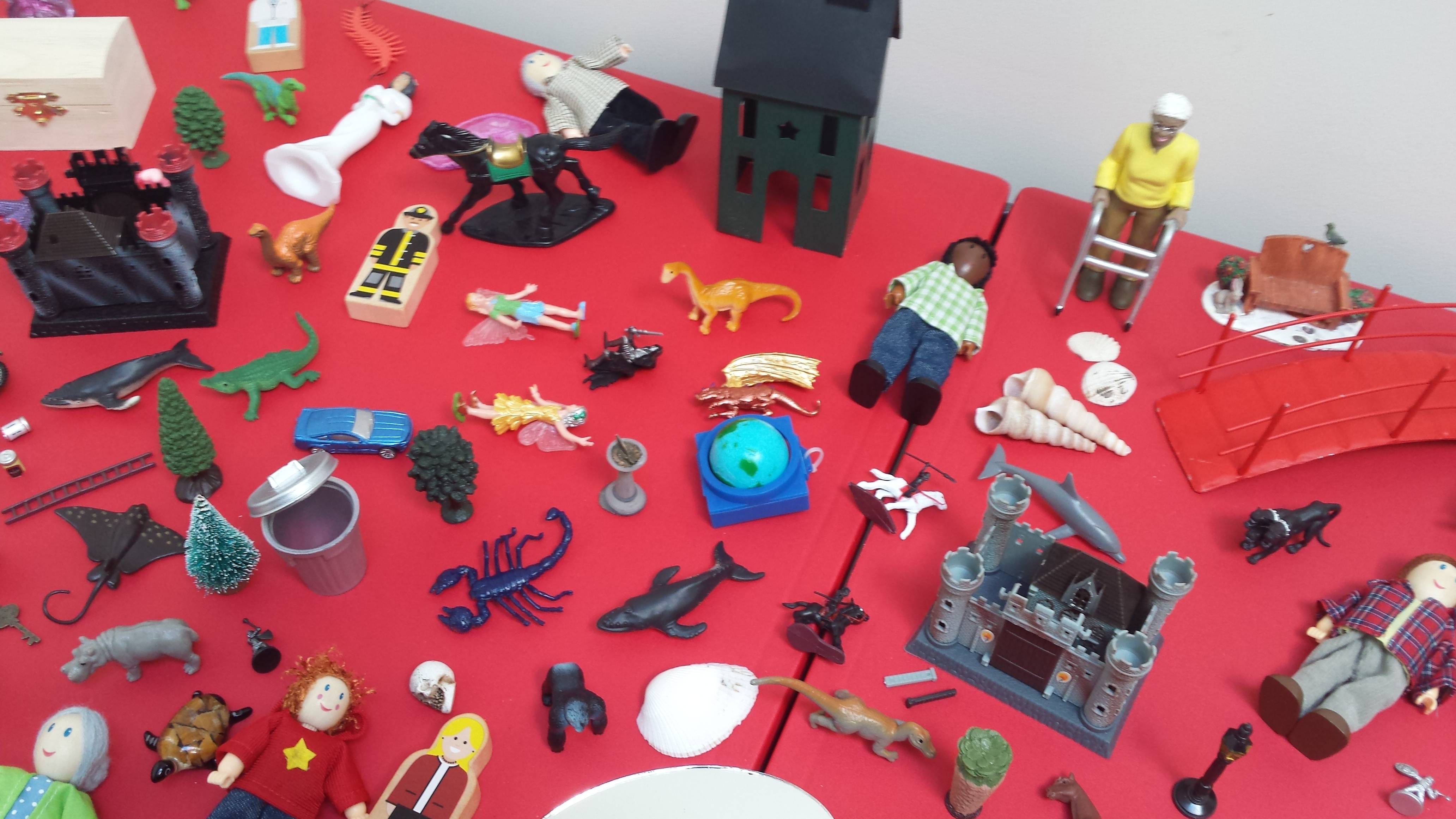 Sandtray for Getting "Unstuck"
If/When you feel ready to try a Sandtray and make it a part of your healing, you will likely have already seen me a few times and feel comfortable in our initial connection. The work will have slowly begun.
However, Sandtray can also be used in a few sessions, rather than as a part of longer-term therapy. A few sandtrays can help you get unstuck, aid decision-making and help you feel you are moving forward. You can choose a particular issue ex: Job stress, choosing a new career, making a decision to move to a new city, etc.
If you find you struggle with talking about your feelings, this is great way to process deeply without having to be so verbal. I suspect it is for this reason that male clients and Aboriginal people gravitate to Sandtray. It is also well loved by clients that find connecting with nature is important to their mental health.
I find it can feel odd at first, but once you have had completed one tray I think you will either love it or see the effect it can have on your life, fairly quickly. Other clients are surprised at how fast they start feeling "unstuck" in an area of their lives.
The immediate set up…
"So get your hands in the sand for a few minutes. When you are ready simply take this small basket and walk around the room, choosing your figures. You choose figures largely based on intuition. So choose the figures you have a strong reaction to, love or hate. Then bring them to the tray and place them in any way you wish to. There is no right or wrong way. And then we are going to chat about what you've created."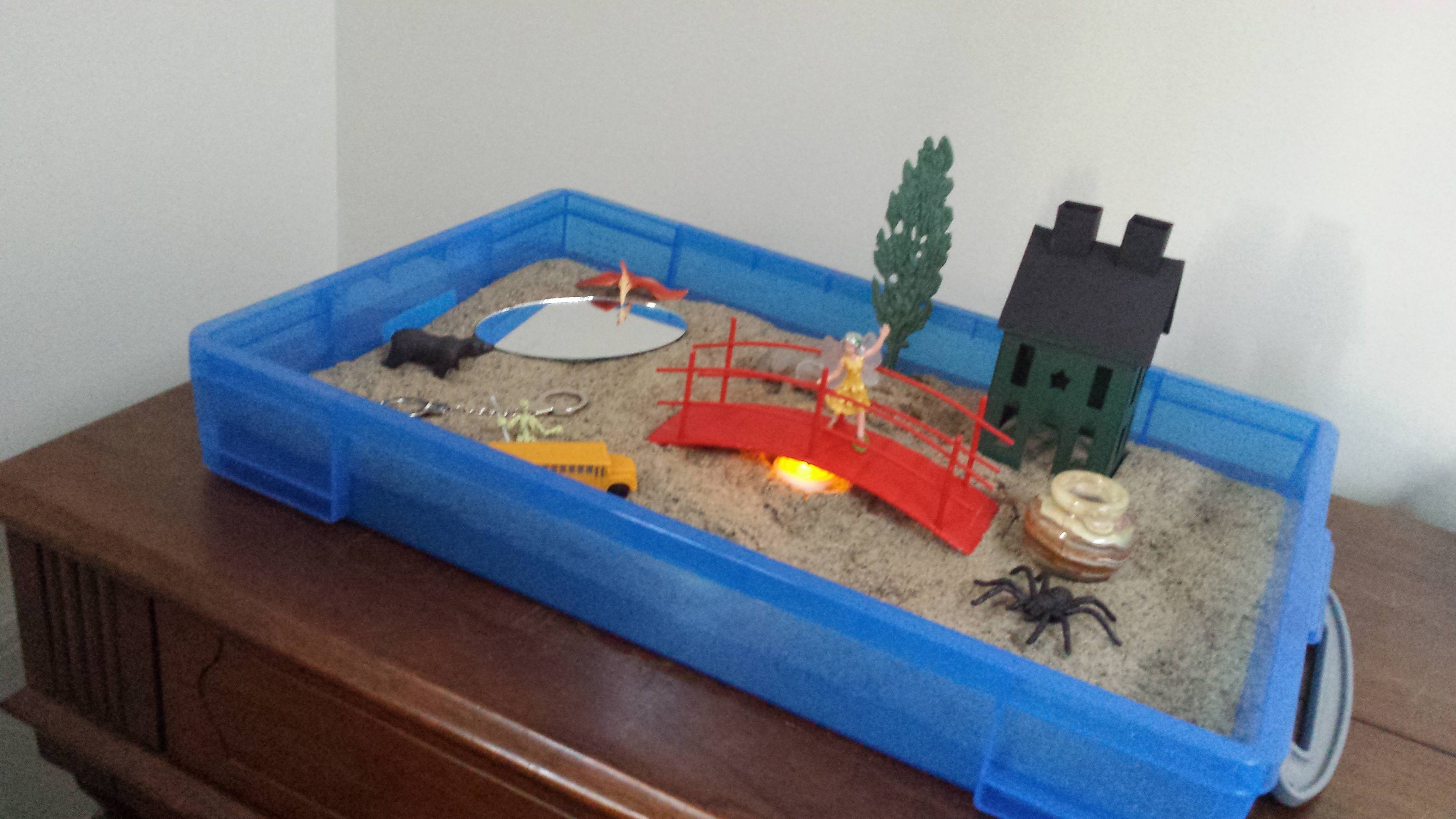 Sandtray for Trauma
One of the ways I use Sandtray is to create safety before I begin facilitating the processing of intense traumatic memories, even if Sandtray is not used again in our sessions. This is a feeling you will be able to access while we get into talking about some horrible experiences you may have had. There is no right or wrong. You are creating a world in which you are in full control and it can be anything you want it to be. The purpose of a safety tray is similar to using visualization to create a safe space, for those of you who have tried this before. The tray deepens the feeling of safety so when you leave the session you will likely feel really good. If a time comes in which you has been healing some negative memories for a while and we decide you need a break, I may suggest another sandtray, a Self-care tray. This is a similar process in which you re-create a feeling of safety in the tray and introduce figures that depict self-care, whatever that looks like for you. It is a wonderful way to rest the spirit and remind you about all of the ways you take care of yourself.
Many of these types of trays depict nature or garden scenes. They may include a wise other, a partner etc. Some trays include war worlds with warriors for protection. The memory of this tray can be also used in visualization at the end of an intense session, to help you pull out of the past before you leave our session.
I use Sandtray in many ways to help you heal your traumatic memories and experiences. This is one example so you have an idea of what to expect.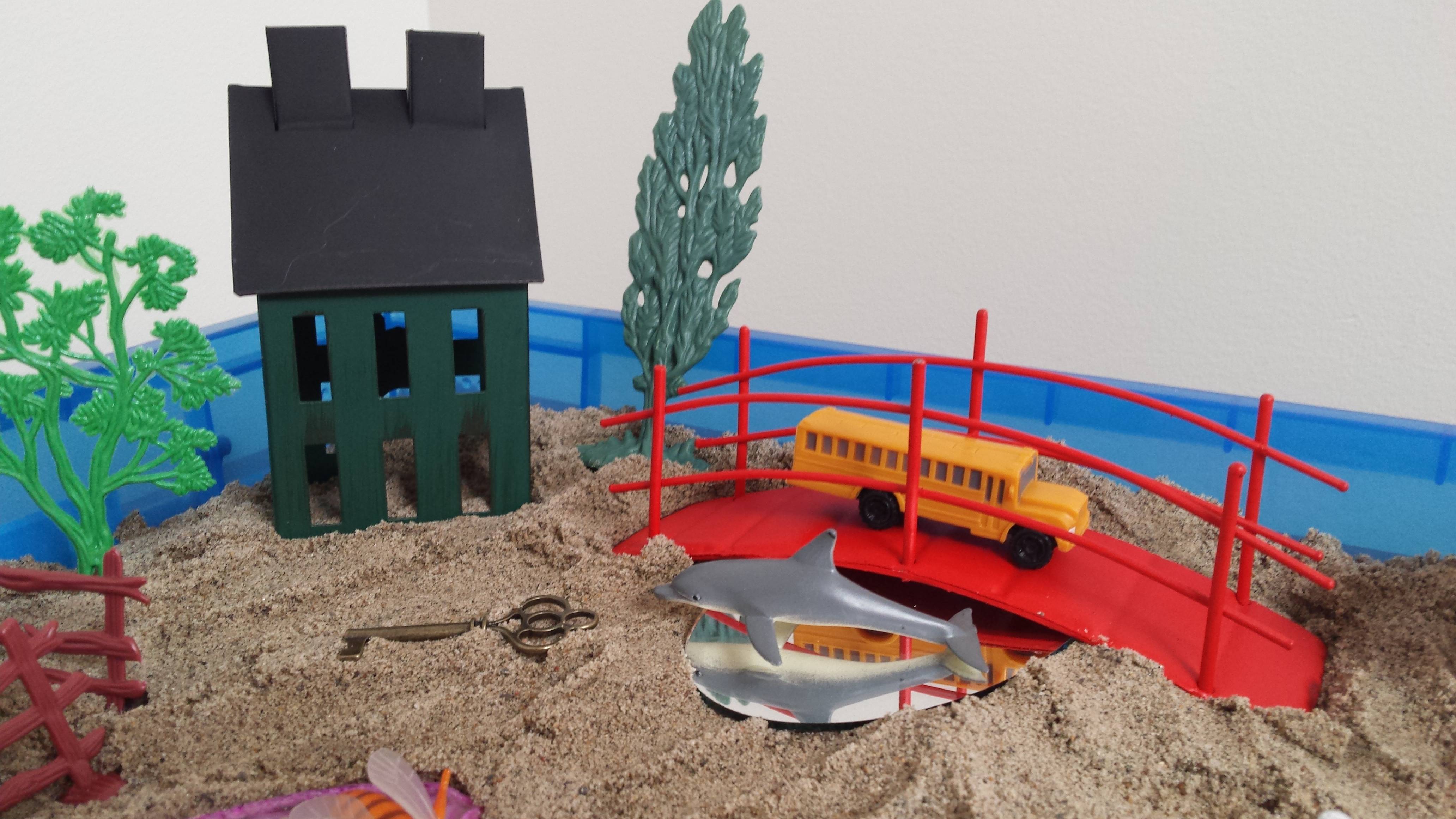 Intrigued? I would love to hear from you! Thanks for reading.